Date: 08/03/2011
Video still image and the actual video of one of two male monarchs I observed patrolling milkweeds that were growing inbetween a herbicide tolerant soybean field and a gravel farm road called Kandi-Meeker Rd. just north of where it intersects with Highway 7 and about 3 miles west of Cosmos, Minnesota Aug. 3, 2011.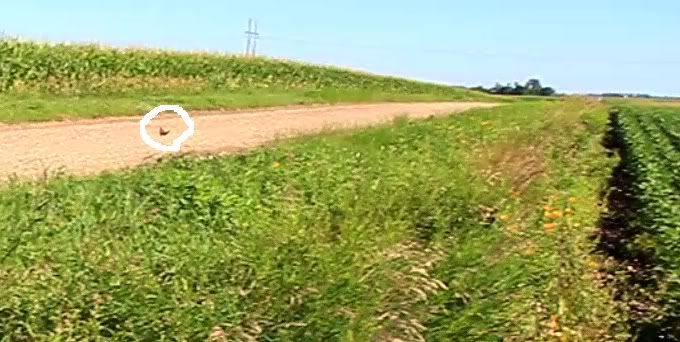 Observed by: Paul
Contact Observer
The observer's e-mail address will not be disclosed.
Contact will be made through a web-based form.